Coffee Tables
These coffee tables are based on plans in Fine Woodworking.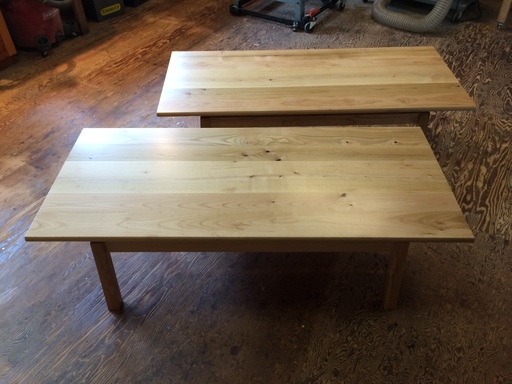 I made them a bit wider than the plans and used solid wood for the top, since I had a bunch of local cherry. The legs and rails are all glued up to get the right thickness, since I only have 4/4 boards.

I used my HVLP sprayer to apply 5 or 6 coats of clear, water-based polyurethane, sanding between the later coats.
Main Page